Category: UPCOMING & RECENT EVENTS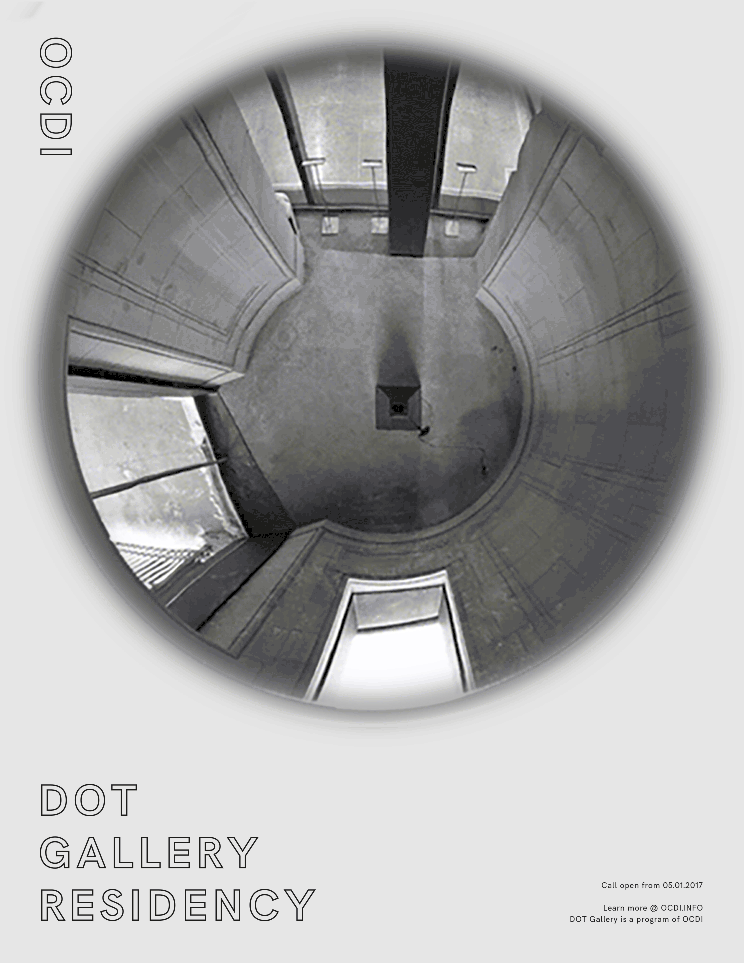 We are pleased to announce DOT Residency 2.0!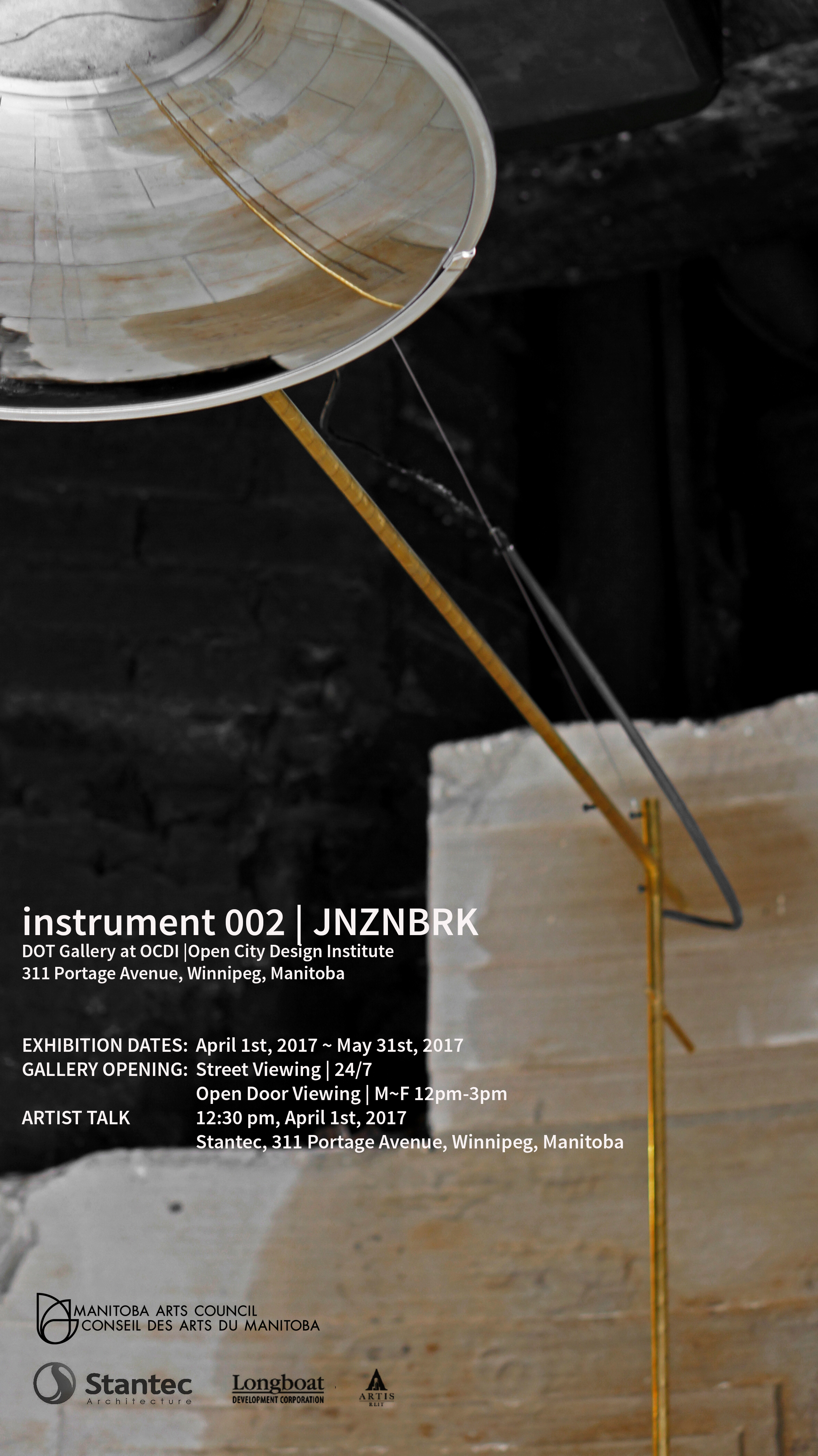 DOT gallery at OCDI presents its inaugural residency exhibition instrument 002 by JNZNBRK. Instrument 002 is a site specific device that explores fluctuating spatial conditions through the sonification of natural and artificial light levels.
JNZNBRK is the Winnipeg-based collaborative effort of Kyle Janzen (b. 1984, Winnipeg, MB) and Chris Burke (b. 1989, Calgary, AB). whose research-based art practice investigates light, sound, and space through installation and sculptural works. While placing light as the typical area of focus, JNZNBRK attempts to remain open to the mediums with which works are developed and explored. The components within each piece are developed out of functional necessity, allowing each work to emerge with its own machine-like aesthetic.
EXHIBITION DATES:
April 1st, 2017 ~ May 31st, 2017
GALLERY OPENING:
Outside viewing | 24/7
Door open for engagements | M~F 12pm-3pm
ARTIST TALK
12:30 pm, April 1st, 2017
Stantec Architecture, 311 Portage Avenue, Winnipeg, Manitoba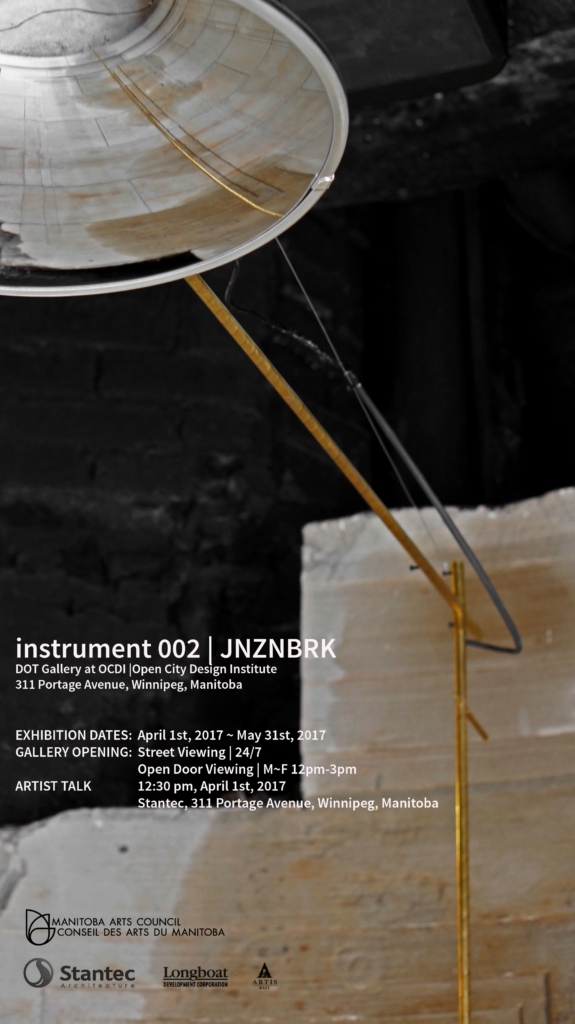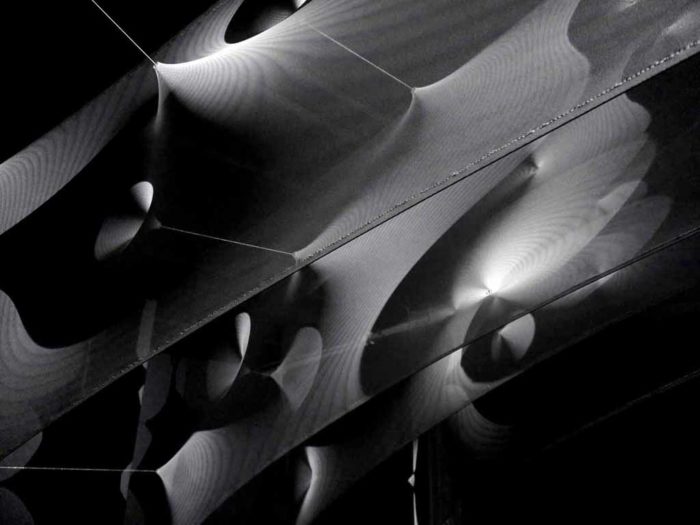 The inauguration of DOT Residency will be held at 315 Portage Avenue on Thursday, December  8th.
DOT aims to launch its residency to coincide with its
inaugural exhibition program and the unveiling of DOT
as a new contemporary installation space/platform in Winnipeg.
The residency invites contemporary artists to spend
time at DOT researching the city, and generate
an installation within DOT a responds to the city.
The residency launch on December 8th, will include
a talk from the first artists to fill the space, JNZNBRK,
and a short introduction of DOT Gallery and its supporting body, OCDI.